Call to mind something you want to forget.

Eat an oyster.

Pass through the doorway.

Discard the shell on the floor.

Traverse the stairs at your own pace.

Pass through the doorway.

Eat an oyster.

Discard the shell on the floor.

Forget.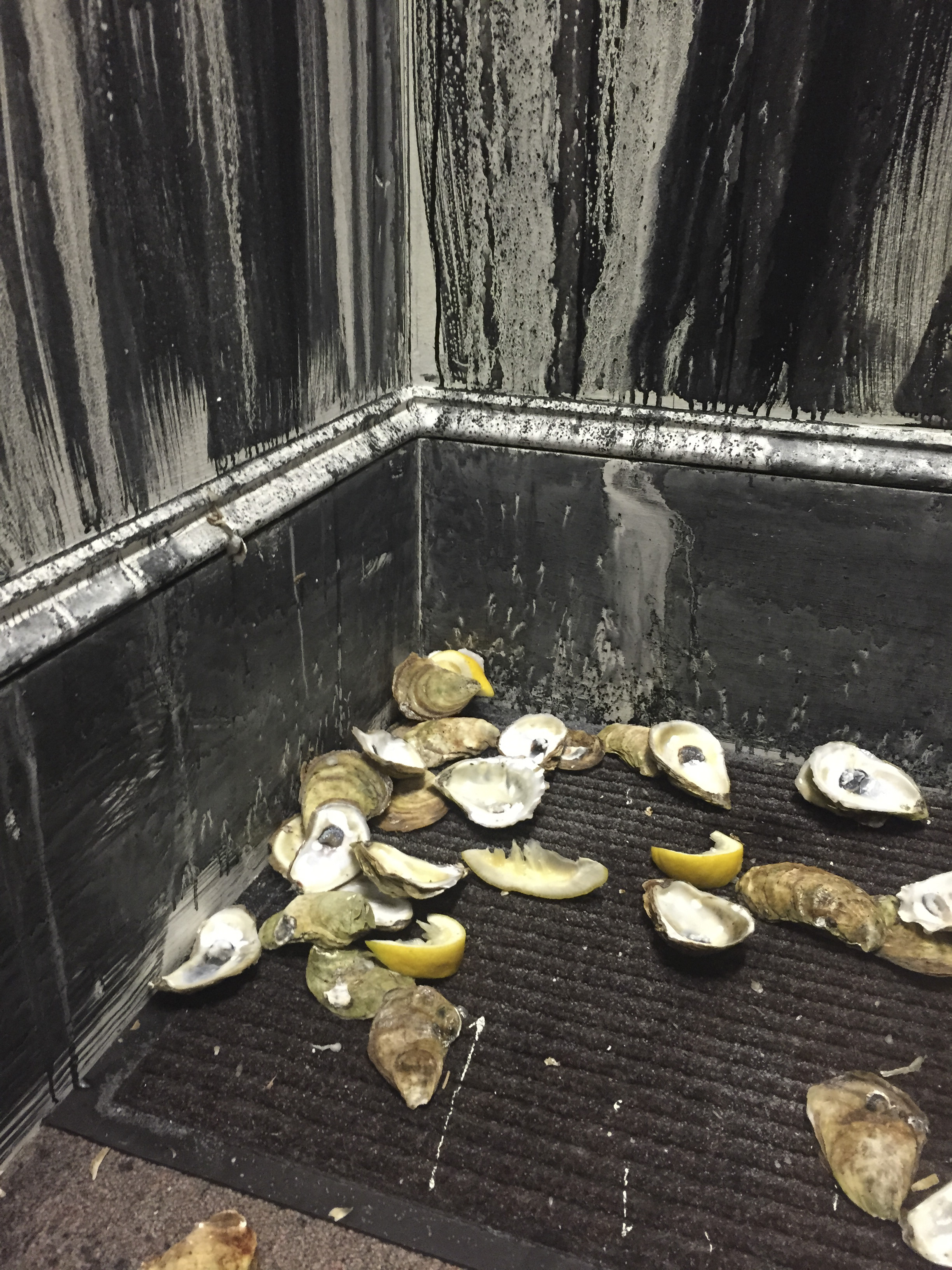 The Doorway Effect is a psychological phenomenon that occurs when passing through doorways. A person stands up to do something, walks through a doorway, and stands confused by the new environment, all intention lost when the body awakens in a new space. There is no scientific explanation for the Doorway Effect. Perhaps its the transition into a new space that acts like a light switch, turning off the intention for the initial movement. On the small scale, the doorway effect is nuisance, but perhaps we can use forgetting through movement to our advantage, to rid ourselves of the things that no longer serve us.
Human beings have used forgetting through movement on a greater scale, moving from one city to another to erase the past. Perhaps the new city's air, water, and soil can transform past psychological states, or perhaps its simply the movement of the body. As a person that roams coast to coast frequently, I find the ocean's edge to be the strongest talisman for change. The salty water teases the mind to move and change like the waves break upon the shore.
The Doorway Effect was an exercise offering forgetting through movement, using the stairwell at Alma as the transitionary space. The stairwell walls were sprayed with water from both the Atlantic and Pacific ocean onto a wet sumo ink. A raw oyster from the Atlantic was consumed at the base of stairs, and then a Pacific oyster at the top. The oysters were used in to trick the body into thinking it has moved across the country through taste.